The 3rd SIMM-Eskitis International Symposium co-organized by Shanghai Institute of Materia Medica(SIMM), CAS and Eskitis Institute for Drug Discovery(Eskitis) of Griffith University was held in Shanghai and Hangzhou from Oct 31 to Nov. 3, 2016. The theme of the symposium is "Ancient Knowledge, Modern Methods". Prof. YE Yang, deputy director of SIMM and Prof. Jennifer Martin, director general of Eskitis, co-hosted the opening and closing ceremony.
The opening ceremony was held at Yisheng Hall of SIMM. Prof. JIANG Hualiang and LI Jia, director general and deputy director of SIMM and Prof. Ian O' Connor, president of Griffith University also attended the ceremony and delivered speeches. Prof. Jiang fully confirmed that the efforts both made by SIMM and Eskits in the field of traditional Chinese Medicine research. He encouraged SIMM and Eskitis scholars to further their research cooperation and scientific exchange and make more contributions to drug discovery and development.
In addition, there were over 30 experts and student delegates from both parties participated in the symposium. The exchange topics covered the new research progress of drug discovery on Neurodegenerative disease, malignant tumor, mechanism of Chinese herbal medicine, structural biology, Proteomics, Natural Products, and some poverty-related diseases such as Malaria and Parasitic disease, etc.. The both parties also made deepen discussions on research topics of common interests, exploring potential cooperation fields. Some domestic drug –research- related experts and scholars were also invited to the symposium.
During the symposium, the delegation from Eskitis of Griffith University visited the SIMM Haike Campus and the National Compound Library.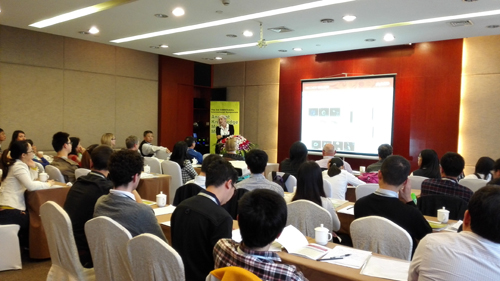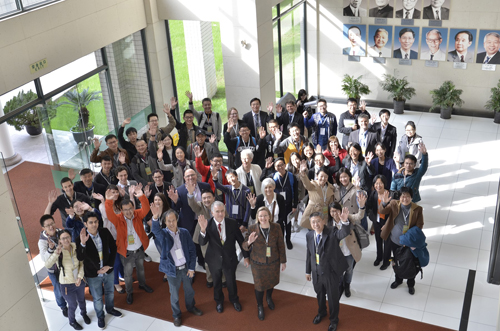 (Source of news: YE Yang's research group)