In the afternoon of June 24, 2017, Shanghai Institute of Materia Medica (SIMM) affiliate Chinese Academy of Sciences (CAS) held the grand 2017 graduation ceremony. More than 260 attendances, including the academicians of CAS and the Chinese Academy of Engineering (CAE), SIMM leaders, all the mentors, graduates and their relatives or friends, gathered to witness this memorable moment.
The ceremony started from the red carpet rituals. Accompanied with the melody of the song Gardenia Blossom, the well-dressed graduates went along with their mentors slowly through the red carpet, signing on the signature wall and taking photos in front of the wall.
Subsequently, the graduation ceremony started with the solemn National Anthem. Prof. LI Jian, party secretary and vice dean of the School of Pharmacy, East China University of Science and Technology, was invited as the distinguished SIMM alumni to give a speech at the ceremony. Prof. LI Jian recalled his study and research experience in SIMM, valuing the campus life, and wishing the graduates could inherit the "common genes" of SIMM, as well as forge ahead and move forward.
Following the series of commencement speech entitled Talking About Affection, Love And Destiny in the past three years, Director General JIANG Hualiang talked about Ambition this year, encouraging the graduates to remember to motivate themselves and to be down-to-earth regardless of whatever job to do in the future. He also hoped the graduates could go forward with their spouses hand in hand, overcoming the difficulties with wisdom, and be ready to help others with a grateful heart. Finally, JIANG bided farewell to the graduates with the verses from CAO Cao's poem View Of The Sea, delivering his best wishes and nostalgia.
In addition, the mentor representative Prof. ZHANG Ao delivered an speech with his sincere blessing and hope to the graduates. Graduate representative HUANG Yue expressed her gratitude to all teachers as well as nostalgia for SIMM. Graduate representative TIAN Xiaobo, who was co-trained by Nanchang University and SIMM, shared his memory of the study life in SIMM and wished SIMM a better tomorrow.
At last, in the melody of SIMM Graduation Song, Director General JIANG headed for every graduate, granting graduation certificates or co-education certificates to them, and took photos with them one by one. After that, the graduation ceremony ended with the National Anthem.
The sun by day, the moon by night, appear to rise up from the deep; The Milky Way with stars so bright, sinks down into the sea in sleep. Hope all the graduates would see this scene and cherish this ambition, believing that Where there is will, there is a way.
Goodbye, the calss of 2017.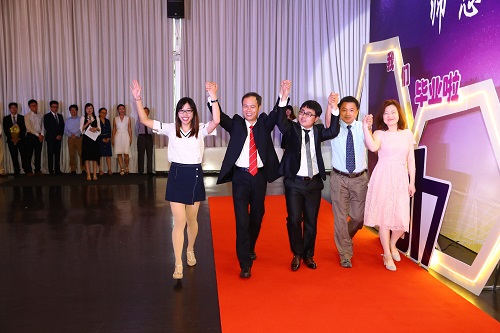 Director general JIANG walks together with his graduates on the red carpet.
(Image by HU Xiaoyong)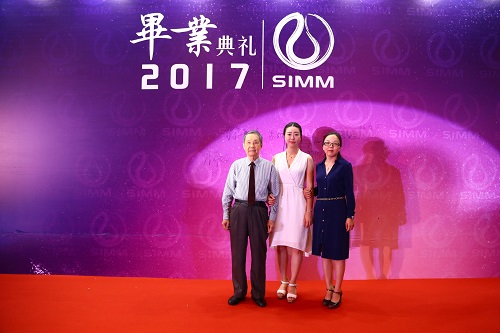 Academician TANG Xican(left)and Prof. ZHANG Haiyan(right)with her graduate.
(Image by HU Xiaoyong)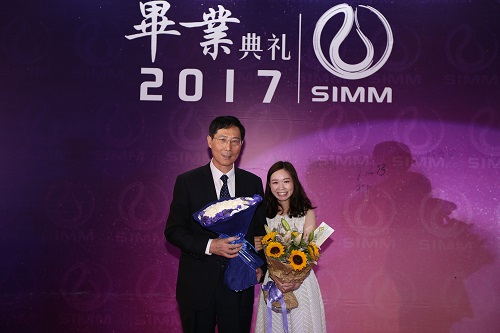 Academician CHEN Kaixian and his graduate
(Image by MA Wendong)
Academician DING Jian(right)and Prof. CHEN Yi(left) with graduates
(Image by MA Wendong)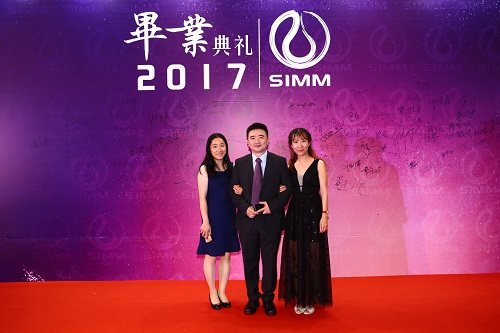 Deputy Director Gengeral LI Jia(middle)and Prof. ZANG Yi(left) with graduate
(Image by HU Xiaoyong)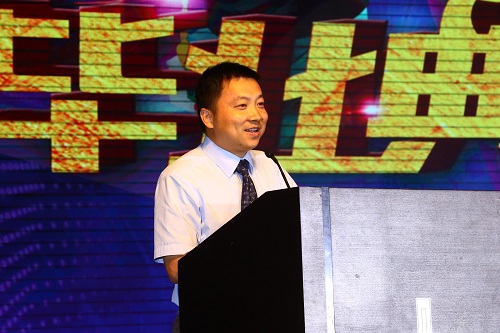 Alumni representative Prof. LI Jian addressing at the graduation ceremony
(Image by CAI Hui)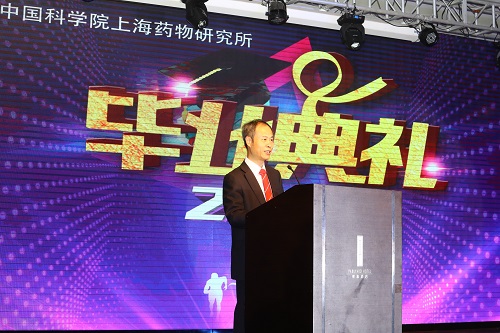 Director General JIANG hualiang addressingat the graduation ceremony.
(Image by HU Xiaoyong)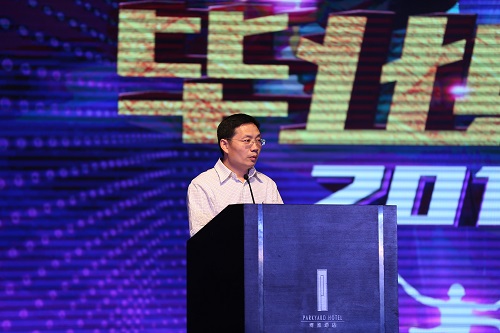 Mentor representative Prof. ZHANG Ao addressing at the graduation ceremony.
(Image by MA Wendong)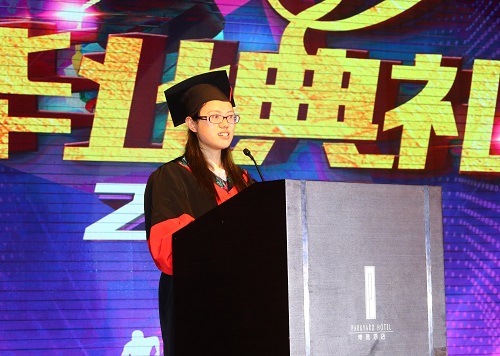 Graduate representative HUNAG Yue addressing at the graduation ceremony.
(Image by HU Xiaoyong)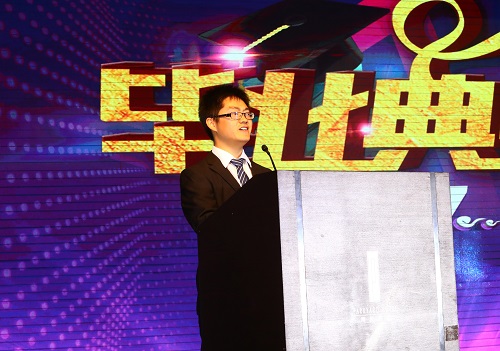 Co-educated graduate representative TIAN Xiaobo addressing at the graduation ceremony
(Image by HU Xiaoyong)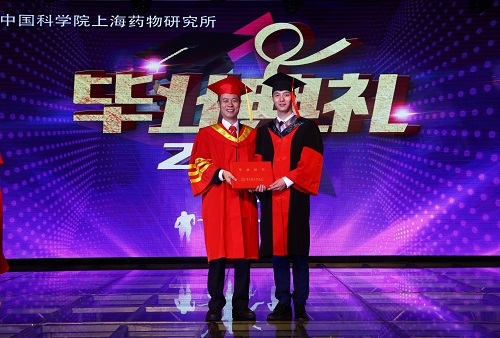 Director general JIANG heading and granting graduation certificate for the graduate
(Image by HU Xiaoyong)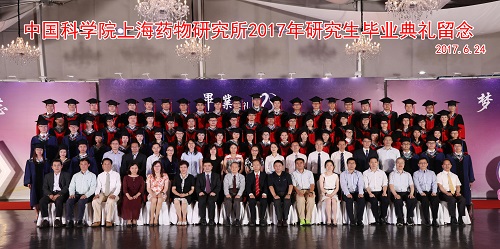 Group shot of the 2017 graduates with their mentors
(Image by WANG Hua)
(Credit:XUE Yaru)