In the evening of Sep 17, 2018, the 2018 "Dushu Lake Cup" China Pharmaceutical Innovation Brand Award Ceremony was jointly held by the China Pharmaceutical Industry Research and Development Association, together with Suzhou Industrial Park, and the People's Network, at the Grand Theatre of Suzhou Arts and Culture Center. Webcast was conducted by the People's Network and Suzhou TV Station.
Some government officials and 29 experts of the recommendation and review committee, including 7 academicians, attended the award ceremony.
In total of 700 distinguished guests attended the ceremony. Among them are the sponsor representatives, the representatives of winning projects, nominated award winners, famous experts and scholars in pharmaceutical science, as well as entrepreneurs.
Academician CHEN Kaixian from the Shanghai Institute of Materia Medica (SIMM), Chinese Academy of Sciences, was awarded the prize of "The most influential contributor for pharmaceutical innovation", while SIMM Prof. WU Beili, won the prize of "The most influential leaders in drug discovery".
Prizes awarded were listed as follows: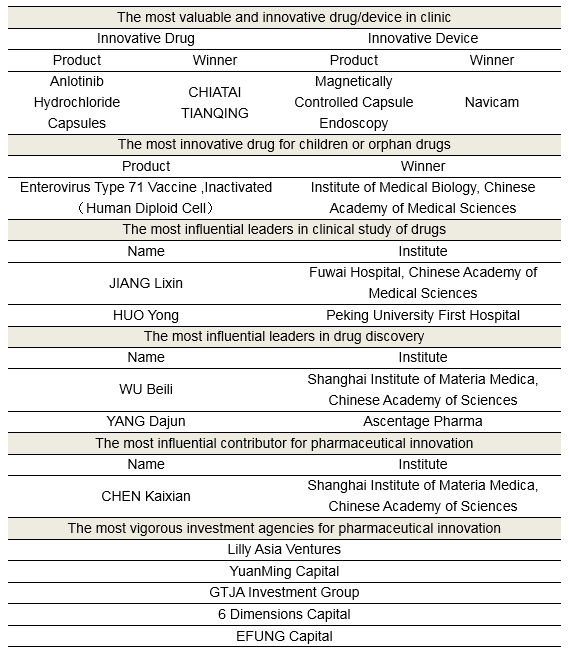 (Credit: ZHANG HAO; WANG Chen)