On September 16th, the presentation ceremony of Shanghai Municipal "Magnolia Award" was held at Jin An Shangri-La Hotel. Professor XU Huaqiang, from the Shanghai Institute of Materia Medica (SIMM), Chinese Academy of Sciences, received the 2020 "Magnolia Silver Award". TIAN Shenrong, the SIMM secretary of the Party Committee, accompanied Professor XU at the ceremony on behalf of SIMM.
Named after the city flower, the Magnolia Award was set up by the Shanghai Municipality in 1989 to recognize the contribution of outstanding international friends to Shanghai's development and International exchange. This year, there are 50 awards winners from 19 countries.
The winners came from different fields, such as economic and trade, finance, scientific research, education, culture, health and sports, etc. They have brought strong vitality into Shanghai's economic construction and urban development, building bridges and creating opportunities for cooperation and exchanges between Shanghai and other countries in the world.
ZHANG Xiaosong, director of the Foreign Affairs Office of the Shanghai Municipal People's Government, and other municipal bureau leaders presented medals and certificates to the award winners.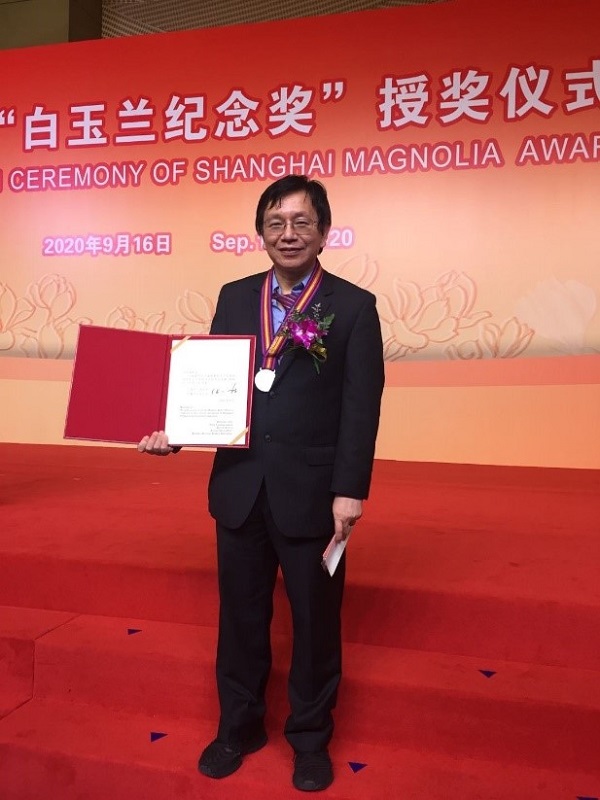 Prof. XU Huaqiang receives the 2020 "Magnolia Silver Award" (Image by SIMM)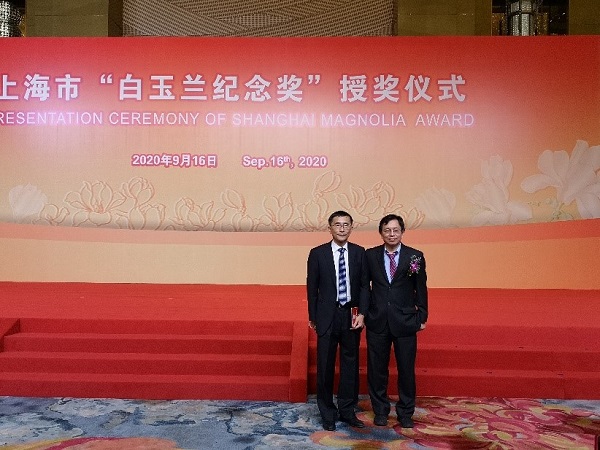 Prof. XU Huaqiang (right) at the ceremony accompanied by SIMM secretary of the Party Committee TIAN Shenrong (Left, Image by SIMM)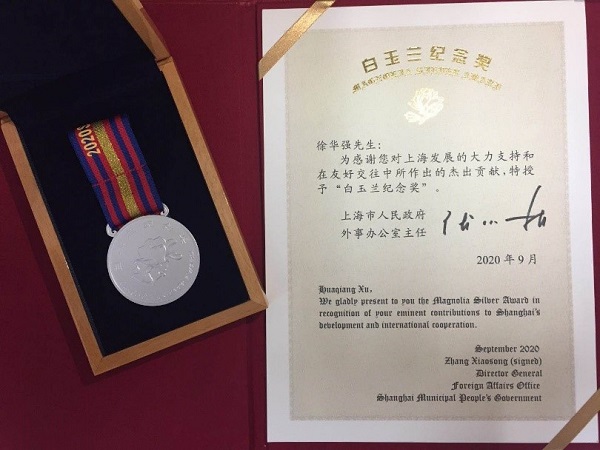 The medal and certificate of the 2020 "Magnolia Silver Award" (Image by SIMM)

Winners of this years' Magnolia Silver Award are pictured at the presentation ceremony on Wednesday afternoon, September 16th, 2020 (Image by Shanghai Municipal Foreign Affairs Office)
(Credit: PAN Peihua)