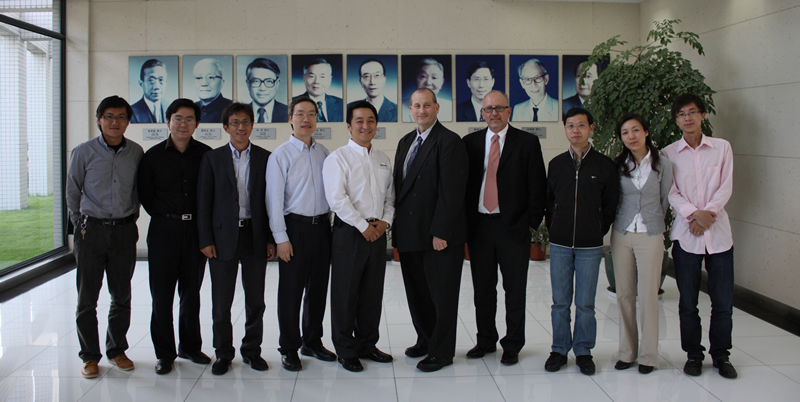 On May 11th 2010, Dr. Michael J Doyle, Principal Scientist of Accelrys Inc, USA, with two colleagues visited Shanghai Institute of Materia Medica (SIMM). Professor Weiliang ZHU, Professor Xiaoming Luo etc, from Drug Discovery & Design Center warmly welcomed the visitors.
Professor ZHU introduced the development progress of SIMM Integrated Information Platform and discussed with the three Accelrys scientists the scientific information platform solution for drug research & development. Dr. Doyle showed several successful cases of integrated information platform developed by Accelrys Inc, and conveyed his strong wish to strengthen the partnerships between SIMM and Accelrys in building a successful integrated information platform for SIMM as a demonstration in China.
Accelrys is a scientific informatics software and services company for life sciences, chemical and materials R&D; its products include Pipeline Pilot, Discovery Studio etc.
(Source of News: Zifu HUANG , Research Team of Prof. Weiliang ZHU)