The National Center for Drug Screening (NCDS) and Thermo Fisher Scientific inked a collaboration agreement on November 3, 2011 at the Chinese National Compound Library (CNCL),Shanghai Institute of Materia Medica. Professor WANG Mingwei, Director of NCDS, Mr. Michael Shafer, General Manager of Thermo Fisher China, a number of executives and staff from both parties attended the signing ceremony.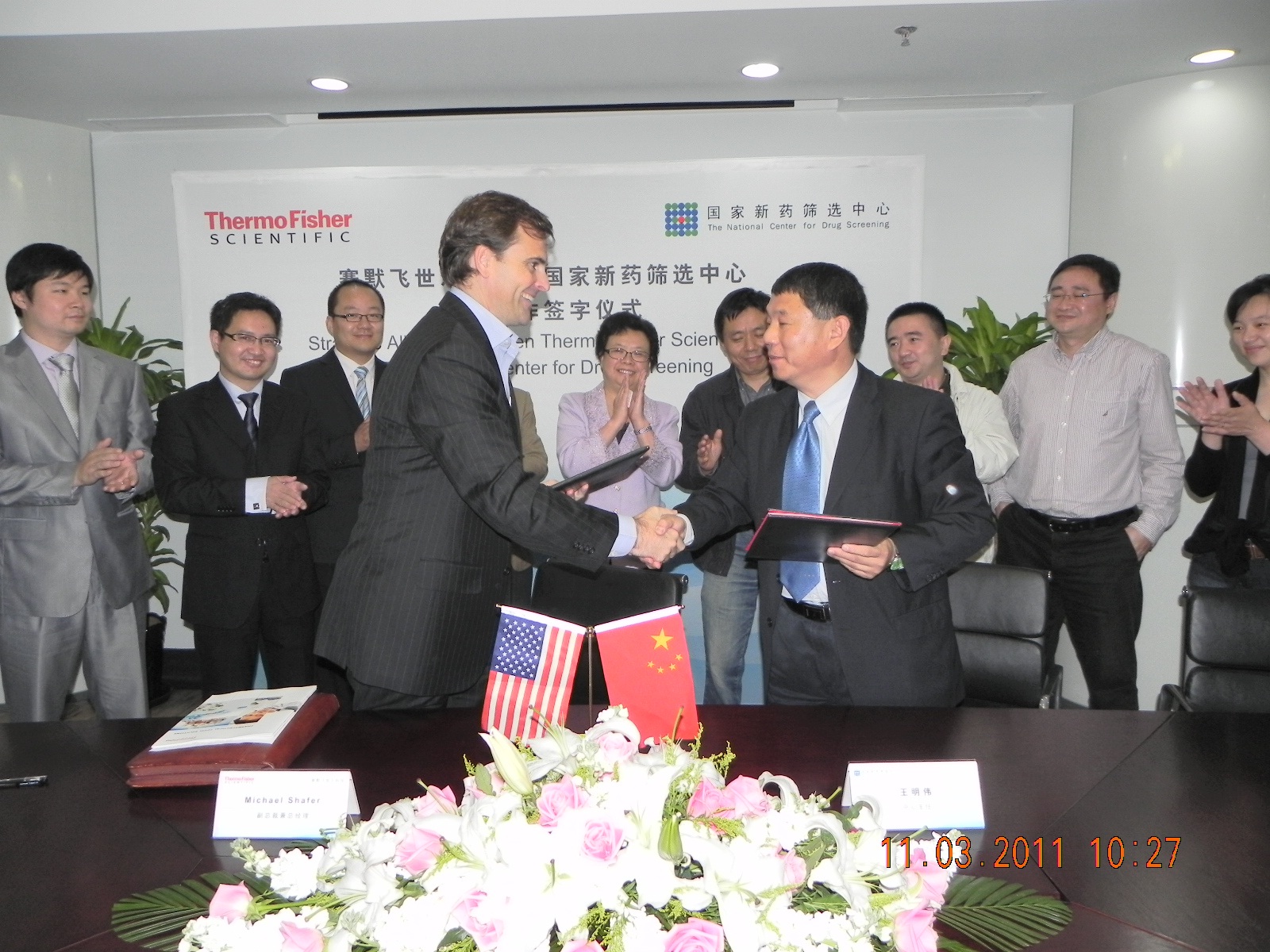 NCDS and Thermo Fisher Forge a Partnership(Image by NCDS)
Professor WANG briefly introduced the history, development and prospect of CNCL, and emphasized that they would explore every possibility to expand collaborations while implementing the national mega project on drug discovery, with an ultimate goal of establishing a first-class resource and technology platform for drug innovation. Taking recent rapid growth of Thermo Fisher Scientific in China as an example, Mr. Shafer expressed that the company was well-positioned to offer top quality products (such as instruments, equipment, reagents, consumables, software and information) and one-stop services to the Chinese research community. He was very impressed by the state-of-the-art facility and future plan of CNCL.
Both parties remain optimistic about the prospect of this partnership and agree to jointly promote research and development of new drugs by means of academic and personnel exchanges.