On December 6, Shanghai Institute of Materia Medica (SIMM) hosts the visit of the high level delegation from Austrian Academy of Sciences.
Professor Helmut Denk, President of Austrian Academy of Sciences (ÖAW), Professor Arnold Suppan, Vice President of ÖAW led the delegation of 7 persons paid a visit to SIMM.
Prof. DING Jian, General Director of SIMM and Prof. YE Yang , Deputy Director of SIMM warmly welcome the ÖAW delegation and gave a comprehensive overview of SIMM.
Chinese Academy of Sciences (CAS) and ÖAW have had a long-term partnership since 1983. The visit of Professor Helmut Denk would definitely strengthen the academic exchanges in the future.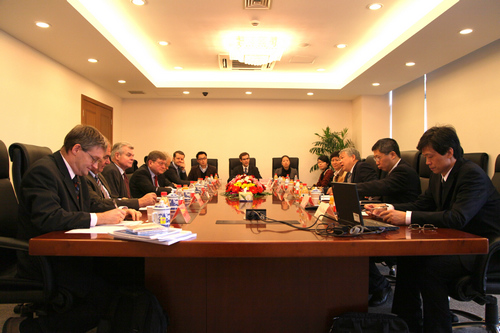 (Source of news: Department of Science and Technology)