Professor Le Sun from AbMax Biotechnology, Inc. visited Shanghai Institute of Materia Medica and delivered an academic lecture titled "Antibody research and development".
The lecture mainly introduced the antibody research experience in his career. For example, Screen mAbs against EV71 and Ebola virus, et al. He especially analyzed the unique medical effect of antibody drug. This field is filled with long-term market outlook and commercial value. These researches are of great importance, which have laid a solid theoretical foundation for antibody drug development. The lecture intrigued a hot discussion between Professor Le Sun and the attendees.
Professor Sun has more than 14 years of biotechnology management experience in the U.S. in business and product development, strategic planning, partnering, and licensing. He founded A&G Pharmaceutical Inc. in 2000. Under his leadership, within 18 months, A&G reached an agreement to co-develop a monoclonal antibody-based drug with MedImmune for treatment of human breast cancer.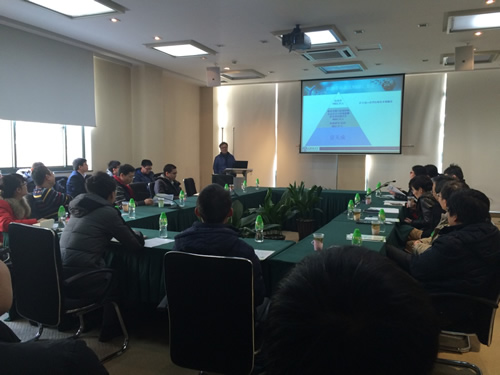 Professor Le Sun visited Shanghai Institute of Materia Medica
(Source: Professor H Eric.Xu's group)