Serbian Delegation Led by Minister of Education, Science and Technological Development Visits SIMM
In the afternoon of 8th November, 2018, Mr. Mladen Sarcevic, minister of the Ministry of Education, Science and Technological Development of Republic of Serbia, accompanied by three state secretaries: Prof. Vladimir Popovic, Prof. Ana Langovic Miliicevic and Prof. Viktor Nedovi, along with Marija Filipovic Ozegovic, director of the Tempus Foundation, and Marina Sokovic, principal research fellow from theInstitute for Biological Research "Sinisa Stankovic" of University of Belgrade, paid a visit to Shanghai Institute of Materia Medica , Chinese Academy of Sciences (SIMMCAS).
Warm welcome was sent to Sarcevic's delegation by Academician Prof. CHEN Kaixian, Prof. QU Ronghui, vice president of CAS Shanghai Branch, , Prof. YE Yang, deputy secretary of CPC committee of SIMM, Prof. LI Jia, deputy director of SIMM, and Dr. CHEN Yongning, former first secretary of Science& Technology Group of China's Embassy of P.R.China in Serbia.
In the welcoming speech, Prof.QU mentioned that the solid and long-history bond between China and Serbia had witnessed the profound relationship between the two countries. As a crucial Beld and Road (B&R) country, Serbia plays an important role in connecting Balkan countries and China. Under the framework of the Belt and Road Initiative, research institutes of Serbia share broad prospects for cooperation and communication with institutes from CAS in biosciences, material sciences and so on.
Minister Sarcevic made a brief introduction of the members of Serbian delegation. He,expressed the intention on behalf of Serbia to take the visit (attending China International Import Expo) as an opportunity to further boost bilateral cooperation with China by visiting research institutes and enterprises. , among which SIMM was the representative one.
Thereafter, Prof. YE made an introduction on SIMM to the Serbian delegation and reviewed the course of mutual cooperation.
In recent years, SIMM has carried out many research programs with Serbia institutes, such as the Institute for Biological Research "Sinisa Stankovic", University of Belgrade and the Institute for Medicinal Plants Research "Dr. Josif Pancic", etc. At the meeting held on 4th to 5th this November, Prof. Viktor Nedovic and Prof. Marina Sokovic was invited by SIMM to give a session presentation on behalf of Serbian In addition, the First China-Balkans Mini-Symposium on Natural Products and Drug Discovery was also successfully held in Shanghai last year.
SIMM and Serbian delegation reached a consensus that on the basis of initial cooperation, research institutes from Serbia and SIMM would build a cooperation-oriented community. Taking full advantages of abundant natural medical resources in Serbia, the community was designed to further research and development on drug and functional foods through systematic screening of chemical composition and pharmacological activities. What's more, The Second China-Balkans Mini-Symposium on Natural Products and Drug Discovery was expected to be held in Belgrade, Serbia in the year of 2019 together with the participation of Scholars from neighboring countries such as Macedonia and Greece.
Later, Serbian guests visited the Chinese National Compound Library with the company of Academician CHEN Kaixian and Prof. YE Yang.
Group Photo in the lobby of SIMM admin building (Image by CAI Hui)
Group photo taken at the meeting (Image by CAI Hui)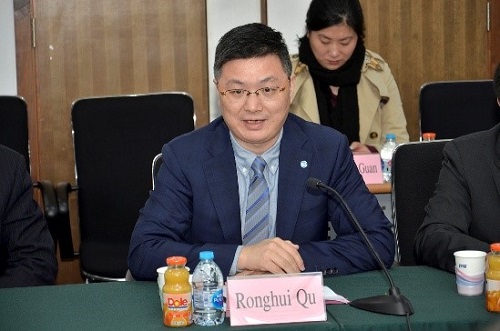 QU Ronghui at the meeting (Image by CAI Hui)
Mladen Sarcevic at the meeting (Image by CAI Hui)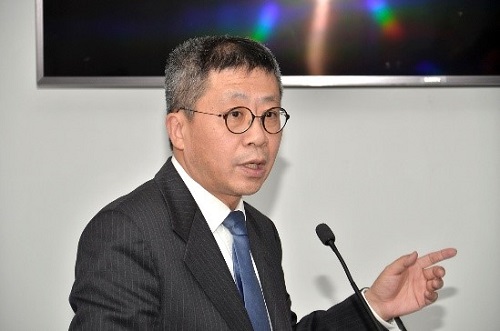 YE Yang at the meeting (Image by CAI Hui)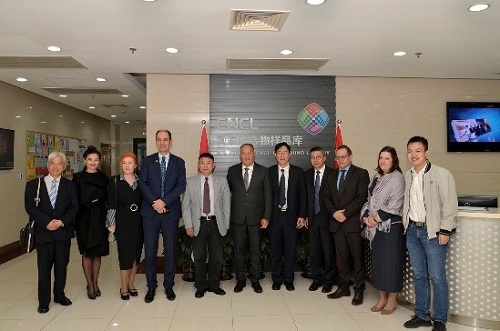 Group Photo at Chinese National Compound Library (Image by CAI Hui)
(Credit: Department of Technology Transfer)